Testo
Chief Officer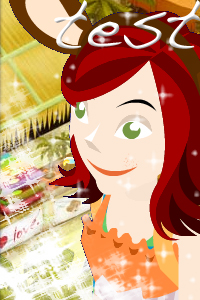 Posts

: 209


Subject: Do you have a Pet? Thu Apr 15, 2010 9:36 pm

---
кιεяαη
Chief Officer





Posts

: 114


Subject: Re: Do you have a Pet? Fri Apr 16, 2010 1:56 am

---

I don't maybe soon though lol
katelynkinzz
Membears





Posts

: 137


Subject: Re: Do you have a Pet? Sat Apr 17, 2010 5:54 am

---

No, But I Really Want One
Kaynil
Membears





Posts

: 8


Subject: Re: Do you have a Pet? Wed Apr 21, 2010 7:36 am

---

Do you mean in the forum or at home? xD

Here I have none, but i wouldn't mind having one.

At home I used to have a Toad, now my brother takes care of it. I have a dog in the courtyard named Nero.
α∂мιη
Owner




Posts

: 469


Subject: Re: Do you have a Pet? Tue May 25, 2010 11:50 am

---

Yes
i have lik 9 chihuahua's xD
and my sister wants a cat :D

_________________________________________________



JeannaBearFun
Officer





Posts

: 277


Subject: Re: Do you have a Pet? Wed May 26, 2010 12:13 am

---

Kaynil wrote:

Do you mean in the forum or at home? xD

Here I have none, but i wouldn't mind having one.

At home I used to have a Toad, now my brother takes care of it. I have a dog in the courtyard named Nero.

I think Test means in the real world, since this topic is put in Misc. Talk.

Anyway, i don't have any pets. I'm allergic if I pet them then rub my eye, which tends to happen. Though, I have always wanted one. I had a temporary Pomeranian puppy, just because it was staying at our house before we took it to our cousins. But it was a nice time with the puppy, as me as the owner. :D
KristinaPawfectPal6
Membears





Posts

: 52


Subject: Re: Do you have a Pet? Fri May 28, 2010 8:59 pm

---

Yea I have 3! One dog, one cat, and one fish xD
Sponsored content

Subject: Re: Do you have a Pet?

---