Testo
Chief Officer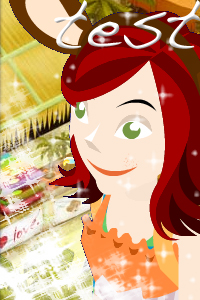 Posts

: 209


Subject: Pets? :D :D Sun Nov 22, 2009 1:12 pm

---

Do you have any pets?

I have Guinea Pigs :D They are so cute! :D :D :D :D
Badge
Membears





Posts

: 29


Subject: Re: Pets? :D :D Mon Nov 23, 2009 5:33 pm

---

WOW Cuteeee I used to have a parrot

and me likkkeeeeddd him!

Edited content/Admin
JeannaBearFun
Officer





Posts

: 277


Subject: Re: Pets? :D :D Tue Nov 24, 2009 2:47 am

---

No I don't. But my cousin USED to have like.. 7 pets, 3 cats, 1 dog, and 3 guinea pigs.

Now she has only a Pomeranian, it's soooo cute! (btw/FYI, a pomeranian is a small dog, with fluffy fur, and it's face is like a fox lol

)

At my homeroom we have a fish, I call him Socko! (but his name is "buzz lightyear"

)

We also had another fish, Swimmy, but most of you know the story, and he's gone now.
Remi11
Membears





Posts

: 41


Subject: Re: Pets? :D :D Sun Jan 17, 2010 9:38 pm

---

I don't have one.But,I am getting a cat.Actually kitty.yay!!